Artificial intelligence (AI) and artificial technology have been topics of debate for many years. With the increasing prevalence of AI in everyday life, it is becoming increasingly important to understand its potential implications. In this blog post, we'll be exploring 8 of the most controversial opinion pieces on the future of AI and its impact on society. From automation to human interaction, these pieces cover a range of topics, offering a wide array of perspectives. Whether you're an AI enthusiast or a skeptic, this post has something for everyone interested in the future of artificial intelligence.
1) The Robots are Coming for Our Jobs
This is one of the most controversial opinions on the future of AI and its impact on society. Many people believe that robots will soon be replacing human jobs, and this could have a huge impact on the global economy. There are pros and cons to this opinion, with some believing that robots could help increase productivity and efficiency, while others worry about the potential negative effects on employment and income inequality. Ultimately, it is up to society to decide how to balance these two sides of the debate.
2) AI Will Destroy Humanity as We Know It
This opinion piece suggests that artificial intelligence, if left unchecked, could lead to the demise of human society as we know it. As AI continues to evolve and gain increasingly sophisticated capabilities, it could eventually surpass humans in intellect and replace us as the dominant species on Earth. The article also argues that allowing AI to become too powerful could lead to unforeseen consequences that could threaten our way of life.
3) AI is the Key to Solving Global Warming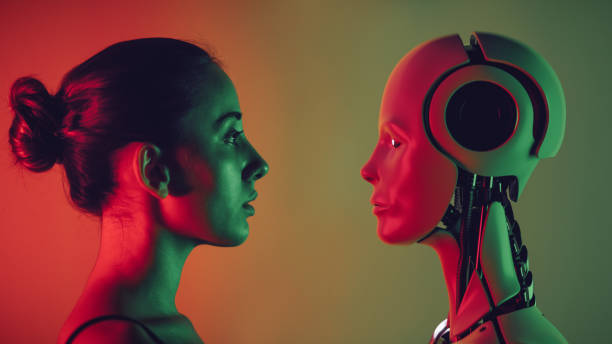 AI technology has the potential to revolutionize how we tackle global warming. AI can help us identify and analyze data to better understand climate change, allowing us to make more informed decisions about how to best reduce emissions. AI can also be used to develop clean energy technologies and create efficient ways of storing and managing energy. Ultimately, AI could be the key to finding a way out of our current environmental crisis.
4) AI is Already Making Us Smarter
AI has become so advanced that it is now capable of making us smarter. By allowing us to automate mundane tasks, AI allows us to focus more time and energy on creative and analytical pursuits. From personalized tutoring software to AI-powered search engines, AI can help us learn faster and remember information more effectively. AI is also helping us to better understand our environment by analyzing large amounts of data to provide us with actionable insights. We are only beginning to scratch the surface of how AI can make us smarter.
5) AI May Help Us Achieve World Peace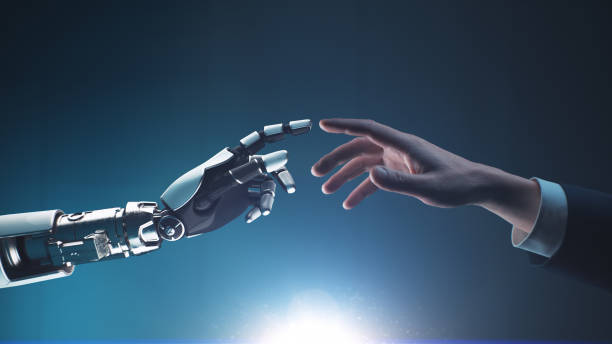 The idea of using AI to bring about world peace is not a new one, but it has been gaining traction in recent years. With the increased sophistication of AI technology, some believe that AI could be used to facilitate communication between countries and create a new form of global governance. By utilizing AI-driven models and algorithms to identify areas of disagreement, it could help negotiators bridge divides and reach solutions that may otherwise seem impossible. AI could also be used to detect early signs of conflict, allowing nations to intervene before tensions escalate. In addition, AI could be used to monitor ceasefires and ensure compliance with international agreements. Although there are still many challenges to overcome, the potential for AI to help promote peace is an exciting prospect.
6) AI Will Cause an Economic Collapse
Many experts worry that the rise of AI and automation will cause large-scale job losses and subsequently a deep recession. With fewer jobs available, wages will be driven down, leading to a decline in consumer spending, which will cause businesses to close and a contraction of economic activity. In addition, the displacement of labor will reduce tax revenues, resulting in fewer resources for public services and further exacerbating the crisis.
7) AI Will Help Us Connect With Life Beyond Our Solar System
The possibility of discovering intelligent life beyond our solar system is a tantalizing one. AI could be the key to unlocking this mystery, by helping us to analyze vast amounts of data and spot patterns that we would not be able to detect on our own. AI can also help us to communicate with any possible extraterrestrial civilizations that may exist, helping us bridge the gap between different worlds and cultures. With the help of AI, we may soon have the ability to reach out and connect with life outside of our own planet.
8) AI May Be the Only Way to Save Humanity From Extinction
The rise of AI could potentially bring about the end of religion. With AI's ability to process data and make decisions faster than humans, the idea of a higher power or supernatural force may become redundant. AI has already begun to challenge traditional beliefs and could possibly lead to a world without religious belief. It is an interesting thought to ponder, and only time will tell if AI will ultimately be the cause of religion's downfall.