As technology continues to evolve, the legal system is having to grapple with questions about how to navigate the use of artificial intelligence (AI) in a variety of contexts. AI has the potential to revolutionize how legal matters are handled, from predictive analytics to streamlining court proceedings. In this blog post, we'll explore the ways in which AI is already beginning to shape the legal system, as well as what the future may hold for the intersection of law and technology. We'll also discuss the potential implications of AI for the legal system, both positive and negative.
The Impact of AI on Lawyers
The use of artificial intelligence (AI) in the legal system is becoming increasingly common, and lawyers will need to understand how to leverage AI to remain competitive. AI can be used to automate tedious tasks such as document review, research, and data analysis. This can help lawyers save time, allowing them to focus on higher-value tasks such as strategy and negotiation. AI can also be used to make better decisions by providing real-time insights into legal precedents and helping lawyers to predict how a case may unfold.
Additionally, AI can provide a greater level of accuracy in terms of legal research, reducing the risk of human error. For example, AI can analyze thousands of documents in a matter of minutes, whereas it could take a team of lawyers weeks or months to complete the same task. In addition to these benefits, AI can also be used to provide more personalized services for clients, allowing lawyers to better understand their clients' needs and tailor their advice accordingly.
Ultimately, AI can have a major impact on the way lawyers do business and will likely revolutionize the legal profession in the years to come. Lawyers who are able to incorporate AI into their practice can expect to see increased efficiency and more accurate results. Additionally, they will also have the opportunity to become more competitive by leveraging AI to offer more personalized services for their clients.
The Use of AI in the Courtroom
AI is being increasingly used in the courtroom, from lawyers using predictive algorithms to draft legal documents to judges using AI-powered decision-making tools. AI can provide deeper insights into cases and help attorneys identify patterns and trends in legal arguments. AI can also be used to reduce costs by automating mundane tasks and allowing lawyers to focus on the more complex aspects of the case. AI-driven decision-making tools can also assist judges in reaching more accurate verdicts by analyzing data and providing evidence-based solutions.
The Ethical Implications of AI in the Legal System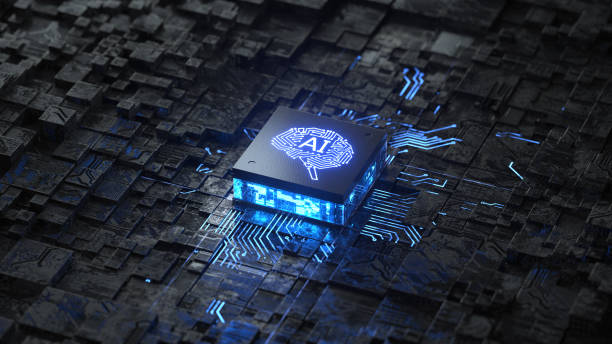 As AI continues to become more and more intertwined with the legal system, it's important to consider the ethical implications of its use. AI systems have been known to have biases that lead to inaccurate or unfair outcomes, particularly in criminal justice. For example, one study found that a popular facial recognition software was significantly more accurate at identifying white faces than black ones. In addition, there have been numerous instances of algorithmic bias due to underlying datasets that may contain inaccurate or incomplete information.
AI also presents ethical challenges when used in courtrooms as well. AI can be used to predict the likelihood of an individual committing a crime again, however this type of predictive justice raises questions about whether or not it's ethical to sentence someone based on predictions rather than the facts of their crime. There is also concern about how AI could be used to manipulate jury members or judges.
Finally, AI presents ethical concerns in regards to privacy and data protection. With the vast amount of personal data being collected and stored by companies, it's important to consider how this data is used, shared, and protected. Companies should take steps to ensure that they are transparent with their customers about how their data is being used, and take appropriate measures to keep it secure.
In summary, the use of AI in the legal system brings with it a number of ethical considerations that must be addressed. It is essential for lawyers, courts, and companies to understand the potential implications of AI and take steps to ensure that their use of the technology is ethical and beneficial for all parties involved.
TheFuture of AI in the Legal System
AI is set to revolutionize the legal system as we know it. From smarter legal research, to improved legal analytics and automated document drafting, AI is set to bring unprecedented levels of efficiency and accuracy to the legal profession. It could also create new opportunities for lawyers and other legal professionals to expand their scope of services. As AI technology continues to evolve and become more accessible, the implications for the legal system will be far-reaching. Ultimately, AI could revolutionize the way law is practiced, allowing lawyers to better serve their clients and society at large.