Artificial intelligence (AI) is revolutionizing industries across the globe. From healthcare to finance, AI is transforming the way we work and live. In this blog post, we'll be exploring how AI is revolutionizing industries from healthcare to finance, with a focus on how it is impacting the way businesses operate. We'll also be discussing the potential risks and benefits associated with using AI in these industries. With the help of AI, businesses are becoming more efficient, secure, and profitable. Read on to discover more about the incredible impact of AI on the healthcare and finance industries.
Healthcare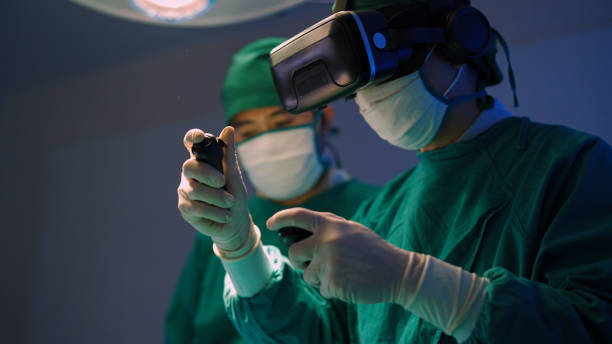 AI is revolutionizing the healthcare industry by providing physicians with faster and more accurate diagnoses, reducing medical errors, and helping to identify new treatments and cures. AI technology can help detect early signs of diseases, such as cancer, enabling earlier and more successful treatments. AI-driven analytics are also helping hospitals reduce costs and streamline operations.
Retail
AI is changing the way customers interact with retailers, and how retailers interact with their customers. AI-powered chatbots and virtual assistants are providing shoppers with personalized experiences and predictive analytics are helping retailers forecast demand and optimize inventory. AI-driven visual search technology is revolutionizing the shopping experience and bringing product search capabilities to a whole new level.
Banking and financial services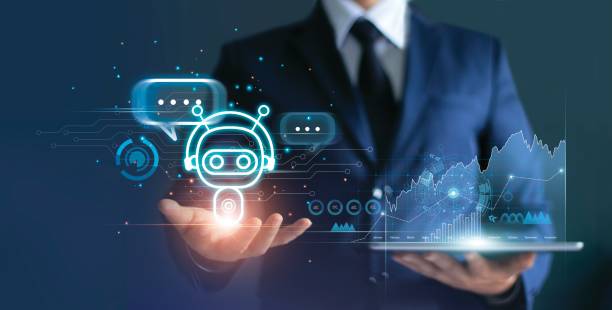 The banking and financial services industry is one of the most exciting areas to benefit from AI. AI can be used to assist in automated trading strategies, develop new financial products and services, improve customer service, and much more.
AI can help banks to better predict customer behavior by analyzing their data. For example, AI can be used to recognize patterns in customer transactions and suggest appropriate products or services. By analyzing customer data, AI can also help identify fraudulent activities and detect money laundering.
AI-driven chatbots are being used by banks to provide customers with 24/7 customer support. These chatbots are able to answer simple questions, provide personalised advice and product recommendations, as well as process payments and other tasks.
AI-driven automation tools are also being used by banks to streamline the loan application process. AI-powered algorithms can scan through large volumes of documents quickly, identifying patterns and discrepancies that could not be spotted by humans. This can help banks reduce the time taken for approving a loan application, improving the customer experience.
AI is also being used in investment management. AI can be used to scan through huge amounts of data quickly, helping advisors and fund managers identify profitable investments and track market movements more accurately.
Overall, AI is revolutionizing the banking and financial services industry. With its powerful capabilities, AI is making banking more efficient, secure and personalized.
Food and beverage
AI technology is revolutionizing the food and beverage industry, from improved safety standards to increased efficiency. AI-powered robots are helping to automate food production processes, while AI-based analytics provide insight into customer preferences. AI can also help restaurants better manage inventory and improve customer experience by using facial recognition to identify repeat customers.
Manufacturing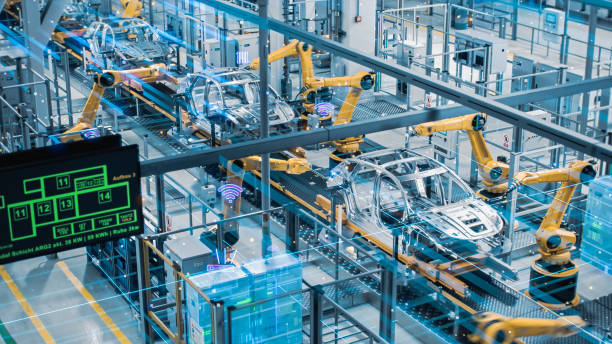 AI is helping to revolutionize manufacturing by automating manual processes, such as assembly lines, to reduce cost and increase production efficiency. AI-powered robots can work 24/7 and help to quickly identify defects in materials, enabling faster response times and better quality control. Additionally, AI can be used to optimize product designs, predict demand, and improve customer experience.
Transportation
AI is revolutionizing the transportation industry by providing a variety of services from predictive analytics to autonomous vehicles. Predictive analytics is used to improve operational efficiency and safety, such as traffic flow optimization, route planning, and predictive maintenance. Autonomous vehicles have the potential to reduce traffic fatalities, increase fuel efficiency, and provide convenient mobility for people who cannot drive themselves. Additionally, AI can be used for toll collection, dynamic pricing of parking spots, and driverless vehicles.
AI-driven data analysis can provide valuable insights into the transportation industry, including factors like weather and road conditions. This data can be used to inform decisions on route optimization and logistics. Furthermore, AI can be used to detect accidents and other traffic incidents, allowing for more efficient traffic management and increased safety. Additionally, AI-driven facial recognition systems are being deployed in airports to streamline security procedures.
The transportation industry is already benefiting from AI-powered solutions, but the future is even more promising. We are likely to see more advances in autonomous driving, predictive analytics, and safety systems in the years to come. As technology continues to evolve, AI has the potential to revolutionize the transportation industry and make our roads safer and more efficient.